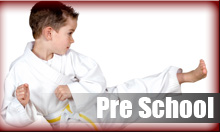 Get your little ones started on the road to becoming a leader of tomorrow!
Get Started
Martial arts & karate in Matawan
Welcome to The Martial Arts Arena Family!
Children
Ages, 3-12, learn in a dynamic fast paced environment practical self-defense, are physically conditioned & mental strengthened through our age specific & unique Lessons for Life Character Development Program that parents, like you, rave about.
Teens
Have you met our Teens?
They are Motivated, Respectful, &
Understand the value of hard work.
They are inspiring.
This is your time!
Time to Reenergize
Time to Reduce stress
Time to Reclaim you




Click above for Schedule

The Mud was Bittersweet

Quick Links
Is Mastery Part of Your
Child's Vocabulary?


Concerned Parents All Over the Country Are Competing
and Losing - Read more



Parenting Tips for Almost
Adult and Adult Children -
Read More

Top 10 Concerns of Parents
Results of C.S Mott Children's Hospital Poll- More info